To design a lightning link globe that creates a casino floor focal point
Galaxy Macau has a lightning link globe made up of P2.5 and P4 LED pixel technology. The overall size of the display is 3.8m(l) x 3.8m(w) x 4.8m(h) with an LED globe size of 2.2m (d). The display's special features include: Casino floor focal point, large LED globe, custom content creation and freestanding base plate system.
To transform the Gaming area creating an awe-inspiring experience
The Venetian Macau has an exciting imperial stadium made up of P2 LED pixel technology. The size of the display is 8.5m(d) x 7.5m(h). The Baccarat display has gold-plated lions with wings and integrated lighting, surveillance, and a water system.
To promote a new gaming zone with a memorable, sensory experience
Simtech worked closely with The Star Entertainment Group to design and manufacture a variety of LED displays that promoted The Star Gold Coast's new gaming zone. This included a large hanging display, two LED column wraps, a LED ceiling display, curved jackpot displays and a transparent LED display. All LED displays are interconnected and run a specialised media delivery system where animated content is synchronised across the entire zone. Additionally, we orchestrated an exclusive animated storm sequence that triggers a show every 15 minutes. A large animated event occurs every hour that is connected to the audio and lighting system of the venue.
To create an inviting and compelling entrance to their renovated gaming floor.
Simtech and The Lion Richlands have installed an incredible LED entry scene on their newly renovated gaming floor. Simtech's transparent or see-through visual LED technology spans from floor to ceiling and creates an impactful experience in which the venue shows off their amazing videography and themed animations. When behind the LED display, patrons within the gaming floor are amazed to look through the display and out to the venue's bistro area without the video content interrupting game play.
To design and develop an awe-inspiring and synchronised entranceway.
The newly-renovated entry to Carina Leagues Club has been amplified by two massive interconnected and immersive Simtech LED walls. In-house, Simtech designed, manufactured and installed the LED displays, and also created the synchronised visual content. Features include high-quality P2 LED pixel technology, overlays for various schedulable animation sequences, customisable picture screens for internal marketing and widgets to show current news headlines, weather and the time around the world. This was a progressive development for Simtech's in-house animation studio who utilised real-time graphics and game control software to create content.
To instil a vibrant, all-encompassing and dynamic ambience throughout the property.
Across the whole property floor, Crown Perth has utilised Simtech's immersive LED technology and coupled it with fantastic content that is synced to change across all displays simultaneously to create an amazing atmosphere of colours, patterns and marketing to enhance the patron experience. LED entry portals, bulkhead displays, welcoming displays and an iconic roulette display has been designed, manufactured and installed by Simtech.
To enlighten a world-class gaming, entertainment and lifestyle space.
Arguably the world's largest indoor LED display was successfully designed, manufactured and installed by Simtech at Manila's Solaire Resort & Casino. This luxurious and colourful entertainment space is highlighted by a double sided Simtech display that is 18 metres in length, 13 metres in width and stands 2.5 metres tall, entitling it to hang over an enormous 360 square meterage of space, equivalent to 310 65-inch televisions.
To modernise a celebrating entertainment venue from inside out
City Golf has been consistently adopting Simtech's new LED technology around the entire venue including the entry, gaming room, sports bar, outdoor signage and additional illuminated cafe lettering. Within the gaming room, the venue includes custom LED entry portal, LED column wraps, LED wall displays and jackpot displays in which are all synced to change content simultaneously. Further, the sports bar includes custom sized screens to wrap around the top of the bar and show a variety of sports and sports betting odds concurrently.
To create a fun atmosphere for high profile visitors entering the studio
Entering a news studio has never been so satisfying and 'on brand' as it is to walk in the Channel 7 West news studio through the custom Simtech double sided entry display portraying their iconic '7' logo. The studio can accurately display the upcoming broadcasting events and exciting new shows on this display. They have the ability to create a fun atmosphere for high profile visitors entering the studios including celebrities, politicians and news reporters.
To instil an exciting ambience throughout the venue
There's always something new to discover at SkyCity Adelaide! Their casino experiences span two levels and offer a wide variety of exciting table games, one of which is an ETG Video Wall display, designed, manufactured, and installed by Simtech. The display is sized at 720 x 3220 x 420mm (28 x 127 x 17″) with 6 x 55″ LCD screens to ensure customers never miss a moment of the on-screen action.
To establish a stadium-type sporting atmosphere
Aus Venue Co's newly refurbished Burleigh Town Hotel now has 74.6sqm of custom Simtech LED displays. A total of 10 different P2.5 LED wall-mounted and hanging LED displays include a LED circular hanging display, LED racing theatre display, large format curved LED sports walls, and informative sports tickers to always have a clear sight for all live matches, fights, events, and highlights. This stadium-type sporting atmosphere is surely one to be remembered by their patrons.
To design an all-encompassing sports wall that showcases unforgettable moments
Cleveland Sands Hotels' patrons are now enjoying a brand new Racing and Sports LED Video Wall with P2 technology, sized at 8960mm x 1600mm (353″x 63″) as well as a P2 LED Digital Racewall sized at 3040 mm x 640 mm (120″x 25″) creating unforgettable on-screen moments.
To produce a brand-new outdoor display that promotes the venue in an engaging manner
Gold Coast Tavern previously known as One50 Tavern has brand new outdoor signage facing the Gold Coast Highway. It's proven that the average driver will only have about 6 seconds to view your billboard design, read any text, and comprehend the message. This P6 Far View LED Outdoor display with amazing animations will ensure that new and old customers recognise the venue from far away!
St Johns Park Bowling Club
To light up the venue entrance, engaging with patrons from the moment they walk through the doors
St Johns Park Bowling Club now has an amazing display at the entrance of the Big Kahuna Sports Arena, with Simtech's exclusive Transparent LED Technology. The display is 5m wide x 2.5m high (197 x 88 ") and the transparent technology allows it to display amazing custom animations.
To design a curved sports bar display that immediately catches the eye 
The Simtech team installed a curved sports bar display at Cowboys Leagues Club. The new display has added an extra element of entertainment to the area – making it the ideal spot to get your sports fix! LED displays can take your business to the next level with their ability to attract the eye, liven up areas and create a pleasurable atmosphere.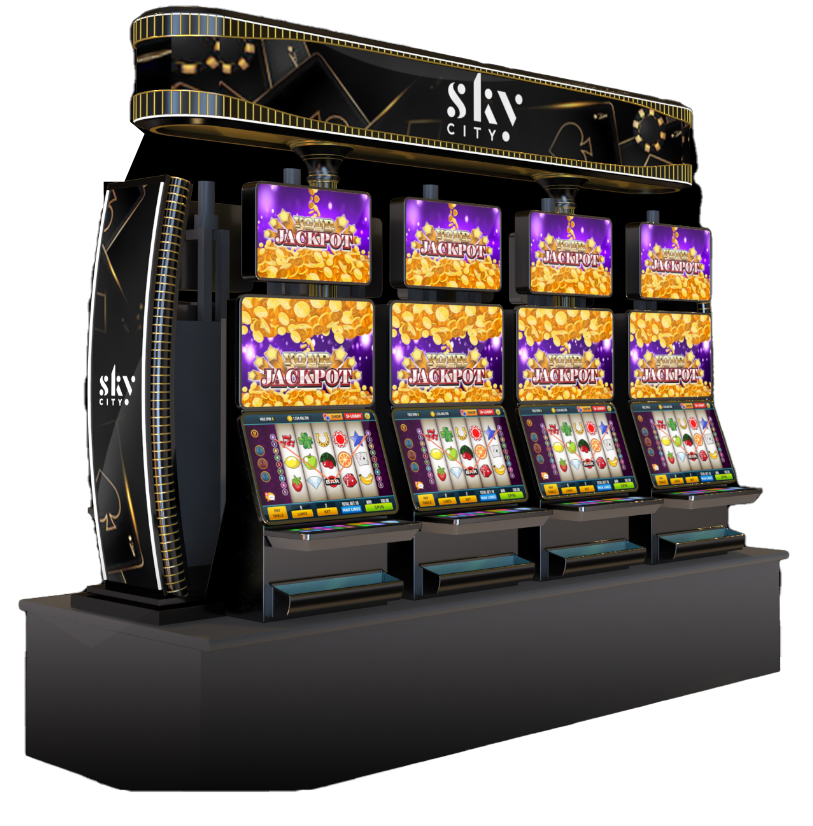 Experience the future of engagement with Simtech
Simtech takes pride in our client-focused and tailored approach to content creation. Our versatile creative team is able to adapt to the unique requirements and visions of every client and will work collaboratively to ensure unparalleled business outcomes and indelible experiences for patrons.
Together, let's create unforgettable moments.